Submitted by Siteguru on Wed, 04/01/2020 - 16:26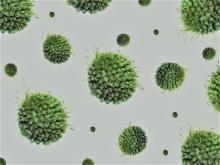 NOTICE of CONTINUING OPERATIONS
To Our Customers and Suppliers:
To slow the spread of COVID-19, North Carolina Governor Roy Cooper executed Executive Order No. 121, a "Stay-at-Home" order for the entire state of North Carolina. The order went into effect on Monday, March 30, 2020, at 5 pm, and will remain in effect for 30 days unless rescinded or changed. It identifies and defines essential operations that are critical and, therefore, exempt from the order.
Global Manufacturing Services Inc. meets the definition of exempt organizations under the order and we will continue operations as a supplier, as described in Section 21 of Governor Cooper's order, which you can view here.  
OUR PLAN
Global Manufacturing developed and implemented best practices for maintaining a healthy workplace during the pandemic. We instituted daily disinfecting procedures for our work and common areas. Hand sanitizer and anti-bacterial wipes are available throughout the plant, and our staff is keenly aware of the CDC's recommendations for reducing risk. Our procedures include the CDC's guideline for handwashing, social distancing, and, most importantly, self-quarantining, should it become necessary. Fortunately, the layout of our production facility enables our team to practice social distancing while on the production floor. With the regular use of anti-viral supplies and our cleaning procedures, we believe our efforts help protect our team, their families, and you, as we continue shipping electronic assemblies.  
PRIORITIES
Globally, component manufacturers and distributors have earmarked parts vital to medical device manufacturing. These high demand items are a priority, and the production of non-essential electronic devices may see delays as a result. We know you understand. Please contact your Global Manufacturing Services representative, if you have questions about any current or future purchase orders.
Stay well and thank you for your continued support.
Sincerely,
The Global Manufacturing Team