Submitted by Siteguru on Fri, 02/23/2018 - 14:50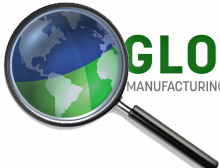 As I began writing, the article I started to write felt entirely self-serving. I was just sharing a personal experience. An experience that impacted my thinking and further raised my respect for the organization I joined last year, but unfortunately, the article failed to meet the criteria I have recommended over the years. The advice I typically give is; make sure you share something that may be useful or helpful to the readers. Too many companies use their post to pat themselves on the back. Not that we should not celebrate our wins and accomplishments, but it should just be a small part of what we share.
Most of us are not interested in hearing about new products, upcoming sales, or company accolades unless we are somehow intimately connected to the organization, or the presenting company can quickly and concisely tell us how what you have shared will benefit us, the readers. What we are interested in learning is how you might impact our thinking. We get excited when you share information that helps us improve our performance, or makes us more productive as an individual or as an organization. If it helps us navigate our career, or challenges the status-quo, well, these are the things we are most likely to read. At the very least, you should share nuggets of wisdom. Your expertise and experience may help someone avoid common pitfalls in an area of which you have extensive knowledge. Once you have our attention, we will be more interested and invested in your organization and what you have to offer.    
My Epiphany
Those of you that know Global Manufacturing Services Inc. understand that we are humbly one of the most sought-after LED lighting assembly companies in North America. As one of the LED lighting class industry pioneers, we took on the most challenging LED lighting assembly jobs before most companies knew LED lighting class boards existed.  We took on the task of figuring out how to efficiently assemble these boards and now after more than a decade of experience, we build these LED boards so efficiently that our price point rivals that of offshore manufacturing facilities.
The Invitation
Because of our focus and experience with LED manufacturing and assembly, we were one of several North American companies recently invited to the West Coast to an equipment demonstration. The LED manufacturing companies represented were Original equipment manufacturers and Contract manufacturers like Global. This invitation-only event was hosted by a machinery manufacturer who has developed high-speed production equipment specifically designed to improve the throughput of LED lighting assemblies. So a little more than a month ago, our group was honored to be the first companies in the industry to see this equipment, which will be revealed publicly at next week's APEX EXPO 2018 in San Diego CA.  The machinery developers were interested in demonstrating their products and hearing the thoughts and questions of the most experienced professionals in the industry.  It was an opportunity for them to show their commitment to the LED Lighting Industry and get feedback that would help the evolution of their products.
The Cream Rises
I was fortunate enough to get to attend as a representative of Global Manufacturing, but not as an expert. I was the novice in the room. Fortunately, our top Production Engineer, Joe, joined me. As the host led us through the demonstration process for two complete production lines, the room filled with excitement and chatter as attendees peppered the product engineers with questions. I was intrigued by the level of sophisticated questions asked. The all-day event covered a lot of ground, and many attendees shared their most frustrating moments in LED assembly. Many hoped the new machinery might address most of their needs and concerns, but time after time, Joe responded to the questions with knowledgeable solutions. Most of which had little to do with the machinery.  In each case, the answer required more knowledge of the components and how they uniquely behaved during the assembly process. By the end of the day, nearly every company represented came up to Joe and me to thank Global Manufacturing for attending and particularly to thank Joe for his contribution to the discussion.
I have always believed our production team is excellent at their job, but this experience helped me to see more clearly how much our team knows about the nuances of LED assembly and how difficult it is for experienced electronic manufacturers to progress along the learning curve.